✔️ Pad3L-Hybrid technologie
✔️ Power foam
✔️ Carbon frame
Regular price
€149,00 EUR
Regular price
€149,00 EUR
Sale price
€149,00 EUR
Unit price
per
Sale
Sold out
The Dutch Army racket is composed of the best available fiberglass and EVA Foam and also equipped with our latest 'Pad3l-Hybrid' technology. The racket is intended for both the fanatic starter and the semi-advanced recreational player. Thanks to the 'Pad3l-Hybrid' technology, the strong Carbon frame and the fiberglass blades, this racket belongs to the category of strong and durable rackets, combined with the exclusive EVA foam, this racket is a guarantee for precision and control. Due to the 3D relief, less experienced players can also give more slice and spin to every ball with the Dutch Army. The name Dutch Army refers to the red-white-blue combination of the Dutch flag.
Shape: Round
Blade material: fibre
Material Frame: Carbon fiber
Core: EVA rubber
Balance: Middle
Sweetspot: Central/Large
Weight: ~350-360 grams
Color: Blue/Red/White
Model: 2023
Description
Hybrid technology that provides extra power and excellent control
The specially designed 3D relief provides more slice and spin
Equipped with fiberglass blades
Power foam for even better control
Perfect combination of control and slice for beginners and intermediates
Carbon frame makes the racket stronger and therefore more durable
The blue racket with red and white accents in the design with a matte finish provide the Dutch look
Geavanceerde technologie

Voorzien van de nieuwste Pad3L-Hybrid technologie 

3D reliëf: voor meer slice en spin
Power foam: voor nog betere controle
Carbon frame: maakt het racket sterker en bevordert de prestaties
Verzending

Artikel op voorraad? Op werkdagen voor 16:00u besteld, volgende dag in huis. Bij een langere levertijd krijg je automatisch een e-mail op het moment dat het pakket bij ons verzonden wordt.
Retour & Terugbetaling

Is het ontvangen artikel niet naar wens? Geen probleem; je kunt het artikel tot 14 dagen na ontvangst terugsturen. Klik hier voor meer informatie
View full details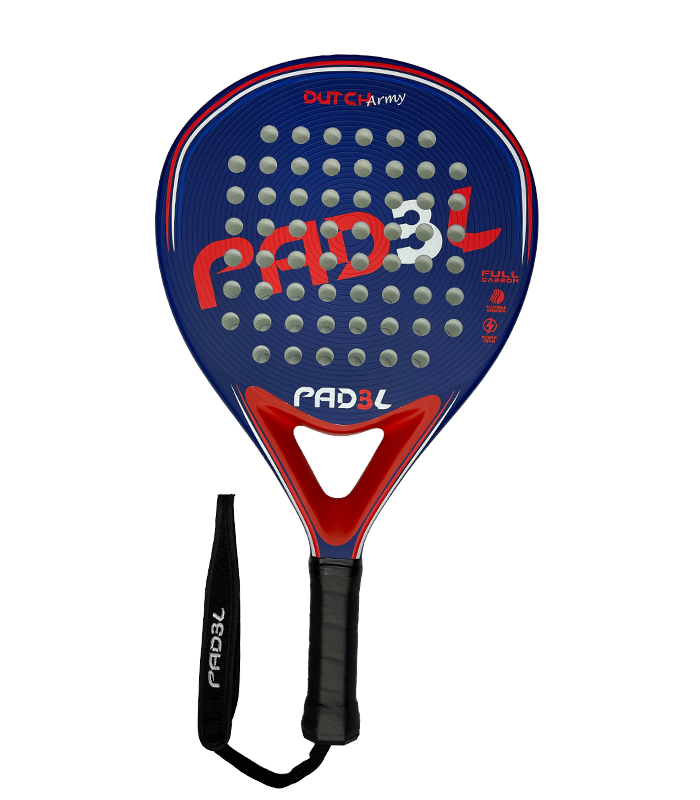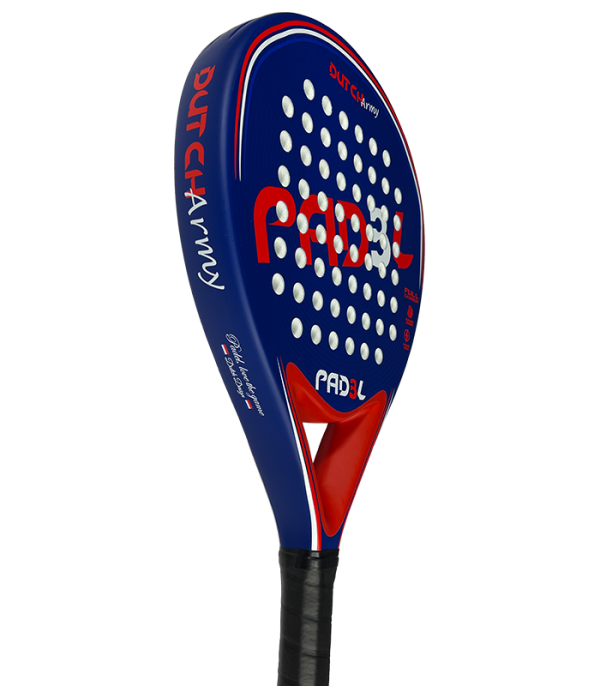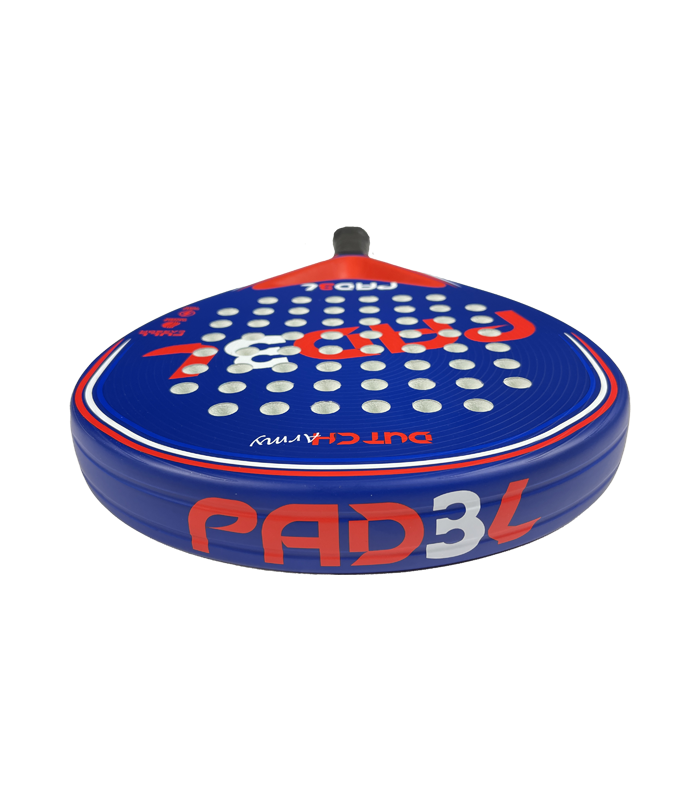 Ergonomisch design

Het gewicht is gelijkmatig verdeeld, waardoor de belasting op de armen vermindert en de kans op blessures afneemt.

Geavanceerde technologie

Voorzien van de nieuwste Pad3L-Hybrid technologie en het speciaal ontworpen 3D reliëf die zorgen voor meer slice en spin

Duurzaam

Gemaakt van hoogwaardige materialen die bestand zijn tegen slijtage en intensief gebruik. Dit zorgt voor een langere levensduur van het racket.
Snelle Verzending

Voor 15:00 uur besteld, morgen in huis!

SSL-beveiligd

Volledig en transparant afrekenen

Niet goed, geld terug

Gratis binnen 14-dagen retourneren